SCIENTIFIC BASIS OF CROP ROTATION
Keywords:
Crop rotation, agricultural specialists, agricultural system, method of conducting scientific research
Synopsis
In this book, the history of the agricultural system and crop rotation, the importance of crop
rotation, the method of conducting scientific research on crop rotation, the mode of application in
production, as well as the prospects of crop rotation in agriculture of the Republic are mentioned.
The book is intended for a wide audience of agricultural specialists, teachers and students of
universities, institutes and colleges, as well as readers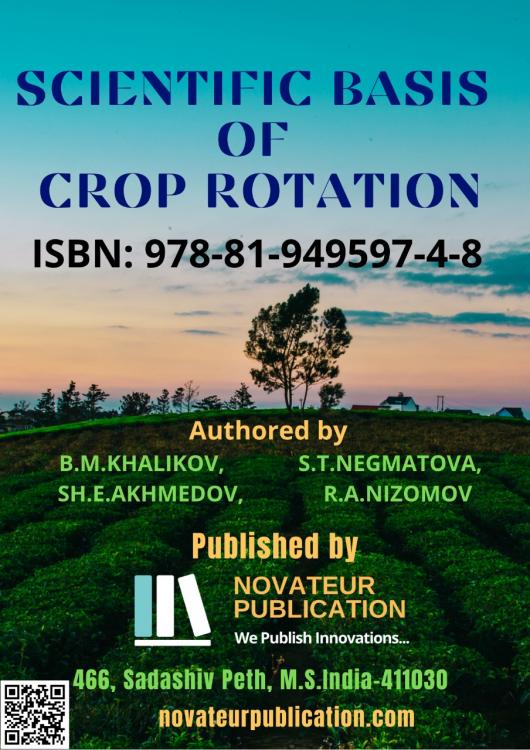 Downloads
Categories
Copyright (c) 2021 B.M.KHALIKOV, S.T.NEGMATOVA, SH.E.AKHMEDOV, R.A.NIZOMOV; Dr. (Er.) Parimita
License
This work is licensed under a Creative Commons Attribution-NonCommercial-NoDerivatives 4.0 International License.